There are times when my world just seems upside down.
You know what I mean?
Those times when nothing seems to be going right.
Your schedule is so overwhelming you are constantly behind the eight ball.
You and your spouse aren't on the same page; heck, are you even in the same book?
Catching your breathe feels impossible because you would swear the world is crashing in around you.
Yeah, that's been my world lately.
I don't think cray-cray even begins to define how life as been around here!
I don't know about you, but when life get like this, it is really easy for me to start thinking all sorts of nonsense.
Bad Robyn kicks in and she starts talking to me.
She likes to play all of those tapes in my head that tell me
Things will never get better.
You really need to be better at __________(fill in the blank)
This is all your fault.
You are so stupid.
You are letting everyone down!
Why can't you be more like________(again fill in the blank)
That girl can be down right rude and obnoxious.
She has the power to take all of my focus off of God and try to convince me of all these terrible things.
She gets under my skin and I struggle to shake her.
She is a master at distracting me so I don't have time or take time to be with God in prayer.
She is always in my ear, whispering:
You're behind again.
You're husband can't possibly love you.
You don't do enough!
You are not lovable!
You are not worthy!
You deserve everything you get!
ENOUGH!! That's what I want to scream out loud!
Enough negative thoughts!
Enough feeling inadequate!
Enough trying to be everything to everyone!
Enough of feeling like I am not enough!
I am enough.
I am so enough that God knows how many hairs I have on my head (Luke 12:7)
I am so enough that God chose ME even before I was born (Galatians 1:15)
I am so enough that God sent His only Son to die for ME (John 3:16)
Hmm, remembering all of those loving things from and about Christ towards me can be really hard when things are tough.
I know.  I live it…a lot!
But, I'm learning I have the power to change my thoughts. It takes courage! It's not easy.  But it IS doable. Finding the courage to change negative thoughts about ourselves is a process.
It takes giving ourselves lots of grace.
It takes being gentle with ourselves.
It takes time.
It has to be a conscience effort.
It has to be worked on continually.
It is a new habit (guess how long those take to form? YEP, 21-30 days!)
It is about replacing all of those old tapes with new ones. Ones that Christ has recorded for me…for you.
Those new tapes, new thoughts are in one loving, gentle and kind-hearted guide book….God's Word!
My Bible has a topical index. When those ugly thoughts pop up, I start looking up everything that disputes it.
That's right, I argue with myself!
Bad Robyn talks smack to me….I start playing the lawyer and dispute everything she has to say with loving, kind, caring words from my God!
You see, bad Robyn is really the enemy trying to pull me away from God.
Isn't it interesting that I just dedicated myself to the Lord through baptism last week and this week…..HELL! (Guess who rules there?)
Changing our thoughts can be a difficult task, but it is possible.
We have to find those verses that dispute whatever our 'bad selves' are telling us.
Write them on a post it note!
Write them on the bathroom mirror!
Put 'em on post it notes all over our cars or office spaces!
Do what ever it takes to keep them in front of us at all times!
Repeat them to ourselves every day! EVERY DAY!
Those nasty little evil selves, they have nothing on the one who loves us JUST AS WE ARE, JUST WHERE WE ARE!
Yep, things are maddening right now and those old nasty tapes aren't going to erase themselves.
I've got some work to do; how 'bout you?
Meet Robyn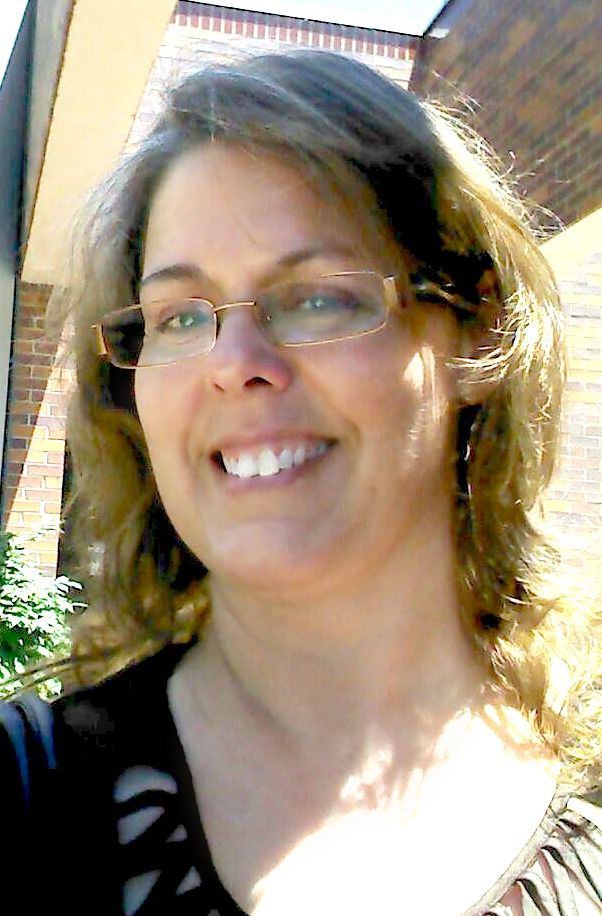 Hi! I'm Robyn Adair, I'm a Christian wife & mom with a passion for faith, reading, writing, frugality, simplicity,  DIY-ing, compassion, and love. I'm just trying to figure out how to walk by faith in this sometimes maddening   life. For me, it's about Loving to Live Simply & Simply Living to Love!  Follow me via:
    Website / Twitter: @easenceoffamily / Facebook