A friend wanted to hang out, and the spirit was mutual because I'd love to catch up with her but something in me was just not up for the moment. A bit lethargic, I glanced in my closet only to discover an array of clothes I didn't want to wear.
I peered at the laundry basket and looked at my decent clothes in there. Ugh! Why did I not wash it last night?
I settled on some clean jeans, a simple shirt and an old pair of sandals
. While I felt cozy with what I wore, I wasn't sure about my style.
When I entered the mall, awe and insecurity overtook me. I wanted to hide! Girls with stylish signature clothes filled the place everywhere I went! An overwhelming burden of shame swept over me, and I felt out of place.
Needing a safe refuge to clear my thoughts, I promptly walked into the powder room. On the way there, I glanced over at the mirrors along the way and cringed. "I look cheap," I thought.


It came to a point where I considered purchasing a new attire so I can change before my friend arrived.
Inside the stall, I poured out my heart to God. I closed my eyes in prayer and told him of my current struggle. His grace
was all I needed to survive the day. I requested Him to take away the shame inside my heart.
Walking out of the stall, I had courage and peace. I fixed my hairstyle, put on powder and lip tint. I am okay.
It was a powerful moment when I walked out of the comfort room because courage overshadowed the shame. I had a sense of acceptance for the circumstances I was in.
When I saw my friend, she was also wearing beautiful trendy clothes! Surprisingly, I had peace in my soul. I sincerely adored her charm and style without a hint of jealousy. And I believe the peace and confidence came from God.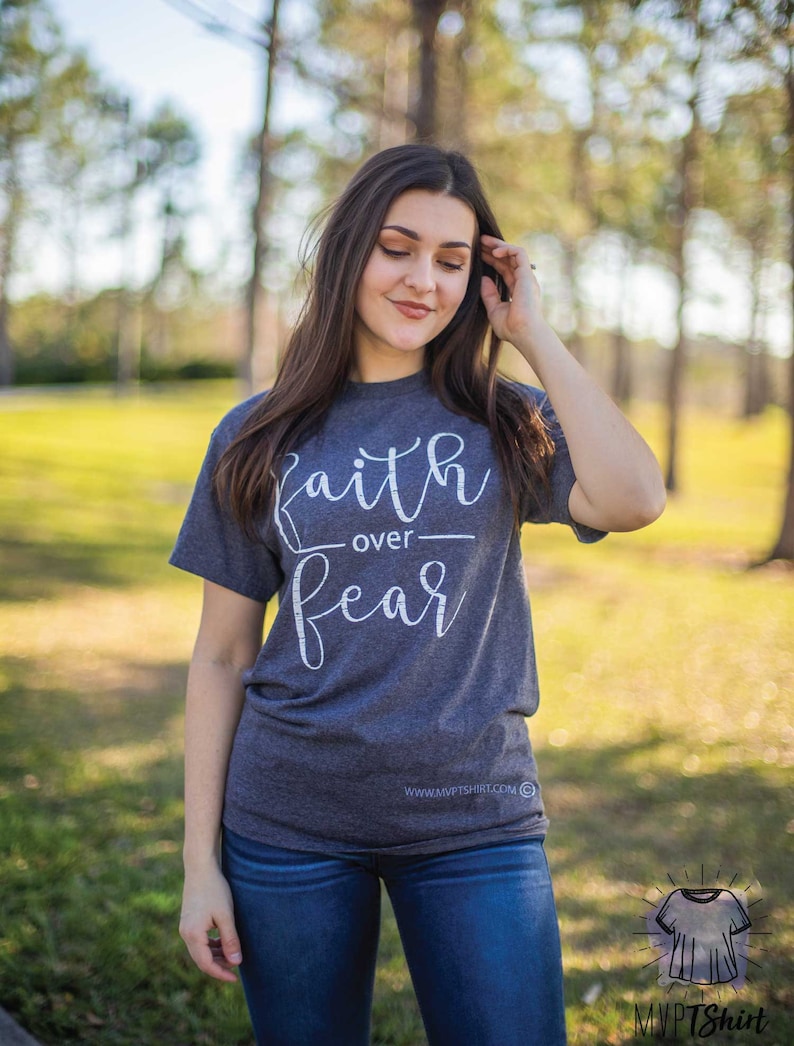 Mvptshirt shop on Etsy
My day ended with a blast. I fixated my attention on my friend, tuning in to her stories, not giving in the temptation to compare but instead loving her in the moments we had. We had a wonderful time loaded with laughs, food, and various stories to tell!
Before I retired to bed that night, I looked back and realized how much God had comforted me because I pleaded for him in the comfort room stall. It was a miracle in the most unexpected place.
So do not fear, for I am with you; do not be dismayed, for I am your God. I will strengthen you and help you; I will uphold you with my righteous right hand. Isaiah 41:10
One of the toughest battles I fight every day is my war with shame. That day, God fought it for me and declared victory. He gave me the nudge to trust that I walk in liberty without a shadow of shame in my face.
Those who look to him are radiant; their faces are never covered with shame. Psalm 34:5
I did not need validation from others when the King of Kings tells me He loves me so much.
 Live By Grace Not Perfection Wall Art/Hand Painted Sign/Farmhouse Decor
Sometimes we are highly fixated on ourselves-how we look like, how we feel, etc. We put emotions above God and others. We want to fix ourselves before we can serve others.
But what if the challenge is for God to fill us up with His love, then we go serve and love others while we forget about ourselves? "Don't be obsessed with getting your own advantage. Forget yourselves long enough to lend a helping hand." Philippians 2:4
Will you take the challenge to live an outward focused life instead?
Rachel runs a blog called Hearts Not Troubled. She is passionate about sharing life experiences in order to point others to Jesus.